In Turkey, the concept of the "queer spaces" is clearly located at the intersection of human rights and urban planning. Unfortunately, many planning interventions result in the exclusion of marginalized and vulnerable communities. Urban redevelopment programs frequently end up gentrifying neighborhoods and displacing marginalized residents. Sometimes interventions that are intended to make the "city beautiful," end up creating a sanitized and lifeless urban landscape. Cities are not just built up areas that can be reconstructed in accordance with sweeping grand visions of luxury offices and residential complexes; rather they are a reflection of the imaginations of their residents and those who utilize those spaces. Queer spaces are one of the many examples of these "grand imaginaries" that the heterosexist urban planning mentality and practices too often seek to undermine. We challenge this mentality and ask: What is urban planning doing for the LGBTQ community? Does urban planning create inclusive or exclusive spaces?
One of us is an urban planning doctoral student from Istanbul who identifies as a gender queer lesbian and the other is a professor of urban planning who identifies as a queer trans lesbian from the United States. When we received a Call for Papers from the Journal of Lesbian Studies seeking submissions on lesbian neighborhoods, we knew that we needed to draw on our understanding of lesbian spaces in Istanbul and write the article, "Making lesbian space at the edge of Europe: Queer spaces in Istanbul." Our research not only answers the questions posed above, but also expands the notions of queer spaces by examining the evolution of lesbian spaces in Beyoglu, Istanbul. This is very different from the existing literature on queer spaces, which predominately draws on case studies from the Global North.
Beyoglu, Istanbul with its cosmopolitan character, affordable housing, formal and informal employment opportunities, and entertainment venues has always been a prime location for those identifying with the LGBTQ community to settle down and/or socialize. Our study explores the everyday lives of lesbians and the ways they create their communities in space in order to shed light on the types of queer spaces that exist outside the Global North. In so doing we contest the traditional notions of "gayborhoods," which are usually gay male dominated. Through in-depth interviews with queer individuals, a careful review of the archives of two LGBTQ organizations in Turkey (Lambdaistanbul and KAOS GL), and an examination of relevant newspaper coverage of LGBTQ activism, we uncovered lesbians' space making strategies. Our findings suggest that lesbians chose Beyoglu as their home because they felt relatively welcome, particularly compared to the other areas of the city. One respondent told us:
Our associations were there. Beyoglu did not belong to anybody, any group or any nation. Nobody, no nation, not even Turks could dominate the area. It had so many immigrants, ethnic groups, a mix of people from different backgrounds. Not having an identity was a way of having identity for Beyoglu. So, it was an area for us where we as LGBTQs, queers, lubunyas, lesbians, gays, trans could breathe relatively comfortably compared to the other places. This is it.

Interview with Ayse.
While urban planning tends to rigidly define and draw margins, we discovered that lesbians contested and negotiated the borders of public and private spaces, blurring them through various time-space strategies. Several of our interviewees started businesses that were open to the public during the day, but at night became venues restricted to lesbians and their friends. They formed their businesses as venues where they not only socialized, but also served LGBTQ clientele and created work opportunities. They opened their houses for home parties where they met their partners and developed lasting friendships. Furthermore, they used all these arenas as meeting places for lesbian activism and support groups. At first glance, all these spaces created through various time-space strategies may not be easily recognized or expected, particularly in a country where traditional family structures tend to be patriarchal. Same sex sexualities and gender nonconforming identities are marginalized in Turkey, and 85.4% of Turkish citizens report that they do not want 'homosexuals' as neighbors. Regardless, LGBTQ communities do exist, and, it is our duty as urban planners to recognize and provide literal "space" for the creation of more inclusive cities.
Ozlem Atalay is a doctoral student in the Department of Urban and Regional Planning. Here, Ozlem is at the rainbow stairs in Cihangir, Beyoglu.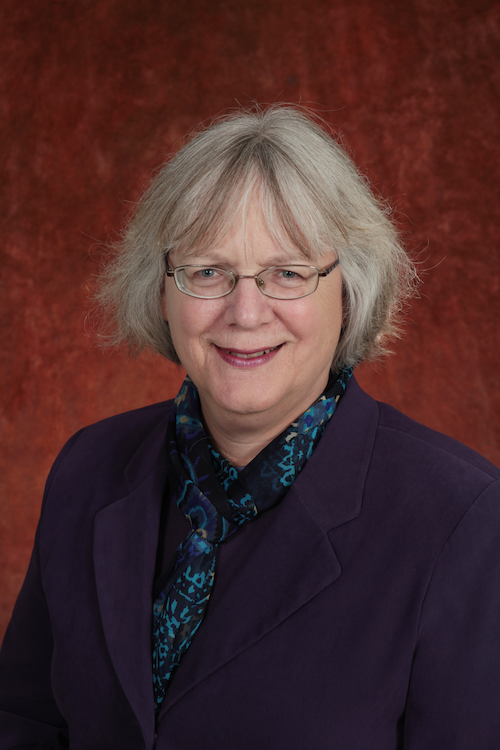 Dr. Petra Doan is a Professor in the Department of Urban and Regional Planning. She was recently awarded the Dale Prize, which recognizes planning excellence.
The images in the post were taken by Ozlem Atalay.