We often come across stories of locally-cherished mom-and-pop stores competing with chain stores and online retailers and eventually going out of business. Advocates of mom-and-pop stores tout these businesses as local institutions that sustain community life while adding a unique charm to the local business districts. However, when it comes to protecting mom-and-pop stores, experts and practitioners disagree on the efficacy of the available policy and regulatory strategies.
In response, over 30 U.S. municipalities, many of which are small coastal towns with unique local character, have adopted a land-use regulation called "Formula Business Restrictions (FBR)." The purpose of FBR is to prevent or discourage infiltration of formula businesses (defined as businesses that offer a standardized array of services and/or products and utilize standardized décors, architecture, uniform, and business methods) into their communities. These ordinances either prohibit or limit the number of formula businesses that can locate in a given jurisdiction or specific parts of it. The stated objectives of the ordinances are to protect the existing mom-and-pop stores and protect their unique community character. Examples of communities with FBR include several towns in Cape Cod, Massachusetts, and Carmel-by-the-Sea and Sausalito in California.
This research article provides new empirical evidence that FBR ordinances have effectively protected mom-and-pop stores from losing businesses. We find that the mom-and-pop stores located in the communities with FBR have been employing more people since the adoption of FBR than those located in communities that are similar in character but do not have FBR in place. We find that this positive effect occurred over time with increasing magnitude.
We also find that FBR's positive effect on mom-and-pop stores varied by the industry sector. FBR had a strong positive impact on retail and food and beverage establishments but not on the hotel and other accommodation service providers. Our findings suggest that chain store entry barriers will likely be more efficient when targeting retail and food and beverage sectors.
We believe that the findings of this study are meaningful for American cities, especially for small towns and mid-size cities, working to revitalize their downtown commercial districts. For example, Main Street America, a nationwide coalition that collectively develops economic development strategies for small and mid-size cities, emphasizes the critical importance of fostering downtown districts as a shopping and social destination. They recommend creating a walkable, small-scale, mixed-use downtown populated by local, independent businesses. The FBR ordinance can become one of the core tools of the Main Street movement.
The impacts of chain store entry barriers on broader economic issues such as consumer welfare, aggregate employment effect, tax base, and industry productivity are critical issues that must be further investigated. Nevertheless, our findings suggest that chain store entry barriers can effectively protect the beloved local mom-and-pop stores when used in the right places and regulating the right types of businesses.
Dr. Minjee Kim is an Assistant Professor in the Department of Urban and Regional Planning at Florida State University. Her research focuses on the relationship between real estate development and urban planning. You can learn more about Dr. Kim here.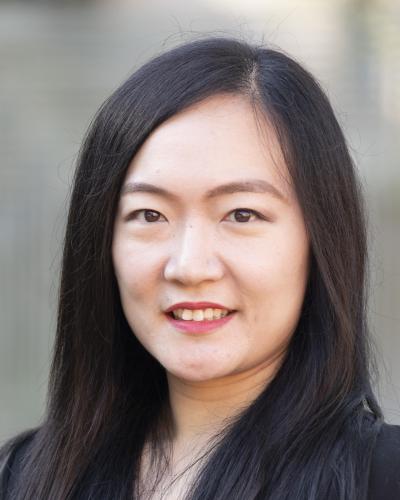 Dr. Tingyu Zhou is an Assistant Professor in the College of Business at Florida State University. Her academic specialty is real estate. You can learn more about Dr. Zhou here.