Scholars have long debated the shape Reparations should take on a global and national scale, however, little has been discussed about local reparations initiatives. By drawing on interviews with the 11 city officials in Evanston Illinois, and all government documents from 2018 – 2020, we can have a better understanding of Local Reparations with a unique funding source—cannabis. This study sets out to analyze reparations on a local scale and what it might mean for a statewide or nationwide reparations plan. With an emphasis on housing, economic development, and an acknowledgment of racist practices within the city of Evanston, this study focuses on the development of policies to remedy ongoing racial inequality within city limits.
This project utilizes discourse analysis to evaluate two key documents (1) 126-R-19: Establishing a City of Evanston Funding Source Devoted To Local Reparations and Evanston's first reparation's initiative (2) The Restorative Housing Program. In addition to these documents over 200 pages documents pulled from the General City Council, The Equity and Empowerment Commission, and the Reparation Subcommittee meetings ,available online between 2018-2021. When line coding the documents in the qualitative data analysis software, Nvivo, wide-ranging themes were used to place the files into coded categories. Example of these categories are seen in Table 1, listing the 5 most prominent codes out of 33 content analysis coding themes:
TABLE 1. Content Analysis Coding Scheme Examples
Code
Files
References
Housing Ownership and Assistance
104
583
Local Reparations
42
177
Segregation and Redlining
7
121
Police/ Defund the Police
44
108
Resident Involvement and Assistance
34
78
The interview process consisted of 11 in depth interviews conducted between September 2020 and March 2021 with Evanston, Illinois City Council officials (n = 6), staff (n = 3), and consultants (n = 2). City Council officials consist of individuals who have been elected to the City Government by Evanston residents. The staff consist of those hired to assist the City Council officials while consultants are those who work with the city council in a direct but unofficial capacity. The interviews were designed to create a deeper understanding of the political narratives surrounding 126-R-19, and the thought process behind the supporting policies. Each interview lasted approximately 1 hour, with a focus on the respondent's personal experiences in Evanston, their involvement with 126-R-19, and Evanston's progressive reputation.
TABLE 2. Interview Coding Scheme Examples
Code
Files (Interviews)
References
Feelings About Reparations
11
115
Cannabis As A Funding Source
9
53
Evanston as Progressive
9
34
Racism and Discrimination
9
28
Reparations as Illegal
8
18
This project explores how Evanston successfully passed a reparations resolution and initiative. As well as the narrative and discourses that the politicians and local government have created to achieve blame avoidance, avoid legal scrutiny and maintains Evanston image and goal to be "The Most Livable City In America."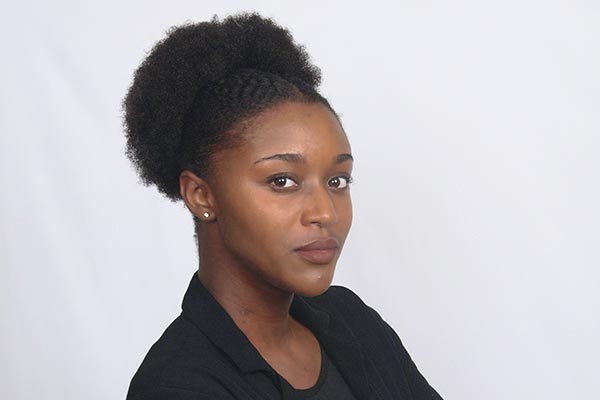 Taylor Darks is a PhD student in the Department of Sociology at Florida State University. Her research focuses on national and international effects of colonialism on the African Diaspora. You can learn more about Taylor here.
Source for featured image: https://ogfa.fsu.edu/graduate/taylor-darks