What department are you a graduate student in? 
I am a graduate student in the sociology department.
Why did you decide to go to graduate school?
I decided to go to graduate school because I realized I wanted to keep learning and exploring the ideas I had been introduced to as an undergraduate. I had done some research with professors as an undergrad and they really inspired me to take the next step in my learning.
Did your interests change throughout your program? 
I am still pretty early in my program, but COVID has definitely impacted my interests. I have always been interested in the role of social connections and how it impacts stress over the life course, but coming into the program during the pandemic also had me thinking about the role technology plays in connecting us to our social circles. So now I am interested in that and if and how COVID will change things.
What do you want to do with your advanced degree? 
Right now I am not sure what I want to do with my degree. I definitely want to continue to do research, but I do not know if that will be in an academic or applied setting.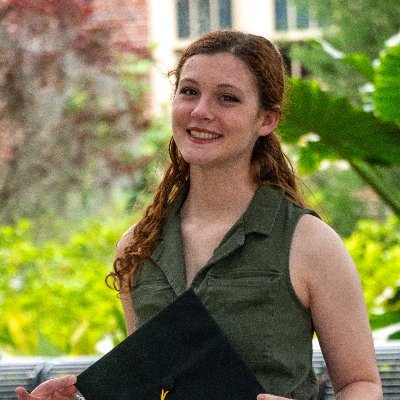 Nacia Goldberg is a PhD student in the FSU Department of Sociology. You can learn more about Nacia here.